Your Etsy
Account Has
Been Suspended.🤯
This Etsy notification is very anguishing, Right?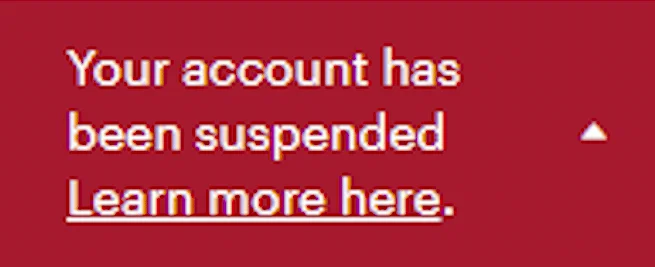 NO WORRIES! 😎
📖 Intro…
– Nowadays Etsy is very serious for old, trusted sellers because it's a unique and artistic marketplace, and that's why people love to buy from it.
– Etsy has an AI Bot system that is very fast and automatically identifies the person's data, if a seller or buyer submits false or previously used information, Etsy's bot system suspends those accounts right away.
– I have reviewed 400+ Etsy accounts as per my experience and research, this is the primary major reason for account suspension, and also new sellers do not read the terms & conditions policies that's why there is a vast number of suspensions on seller accounts.
💁 Before signing up Etsy account you should follow these steps to reduce the suspension chances.
You can trust me!!!
I've reviewed so many accounts with these steps, You can also follow them as I did it.

ID & Bank Account Verification for Etsy Payments
First thing first you have to verify your ID and Bank Account during signing up Etsy account. It's very necessary to enrolling the Etsy payment system service, without verification you will be in trouble accepting payments from your loyal customers, or sometimes you will face suspension on your account, and it's normal don't worry about that after verification your account will be back.
Note: Before submitting documents make sure your complete account information is correct and double-check the Shop Owner Profile, Legal & Tax Information sections.
Legal & Tax Information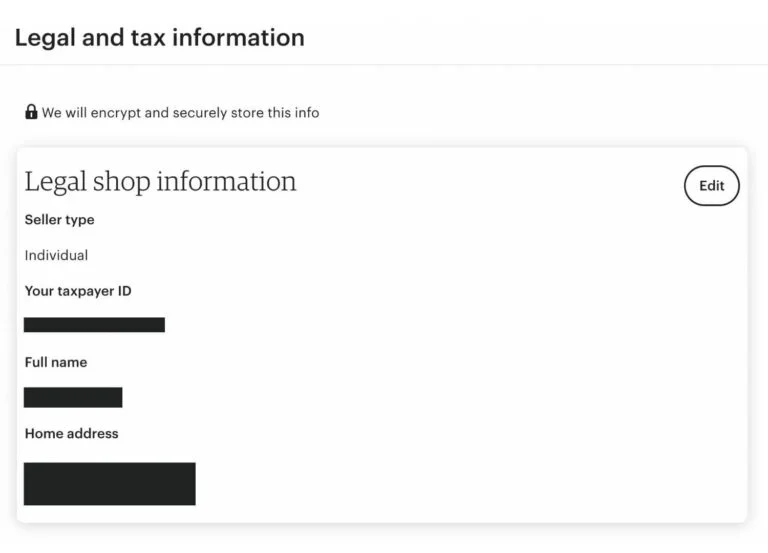 Shop Owner Profile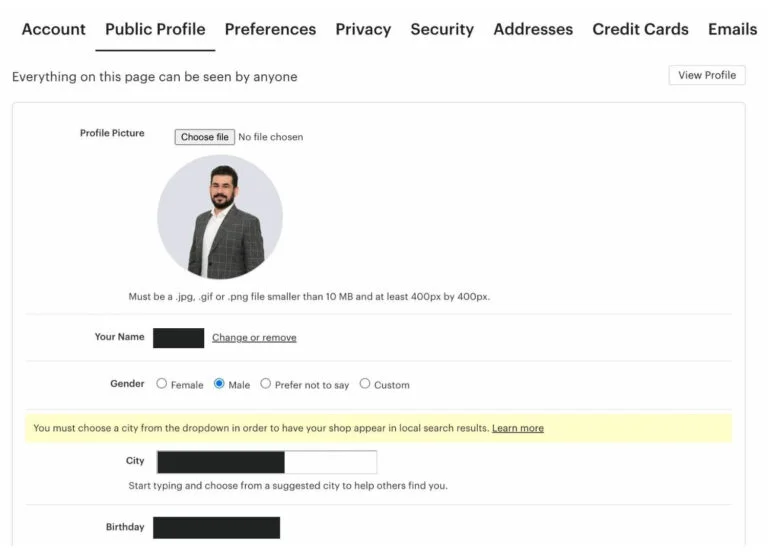 IP & MAC Address
In the Etsy case, the IP address is a story like one jungle for one lion that's why experts say do not operate your shop with multiple IPs or multiple shops at a single IP address. Operating from another place or if you want to move to another region or country, and your Etsy business has multiple persons, You will need to add them as a shop member and disclose with Etsy.
IP Address History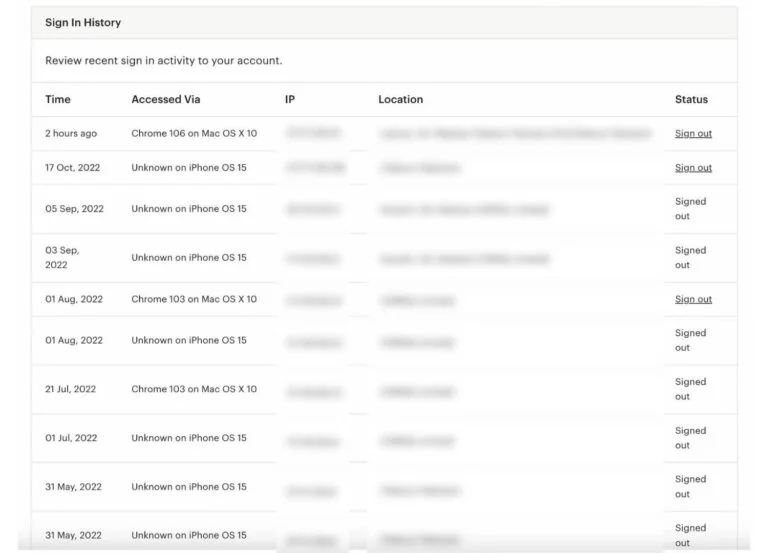 Shop Members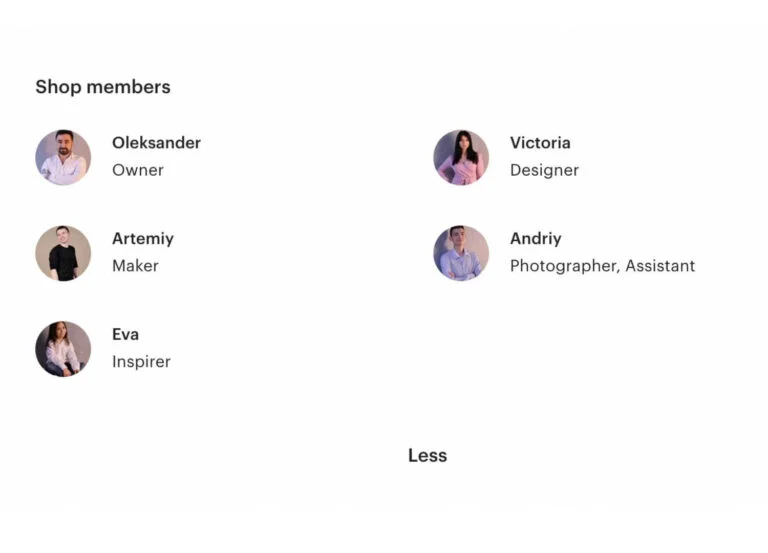 Shop Region & Timezone
The Etsy shop "region" is a subsection that shows shops based in a certain country. This allows shoppers to easily compare prices and find shops near them. Shop region is also useful for sellers who want to target a specific region. Similarly "timezone" feature on Etsy allows users to view the time in various parts of the world. This can be helpful for sellers who want to target buyers in different parts of the world. So when you fulfill both these features as per your business location this will help the shop stand out and have fewer chances to bring your shop into Etsy's suspension red zone.
BIO & Home or Business Address
Etsy's top community experts say Shop BIO is the most important thing and it reads a lot because people can't buy from you in person, they are interested to read your introduction, how you start your small business journey in crafts, handmade and what category you have and also the story behind the shop. So, try to make a little story about your shop you can sell anything if you have a story. Home or business addresses will also help shoppers and Etsy trust purpose.
SSN and 1099-K Form
The Social Security Number (SSN) is a nine-digit number assigned to each American citizen or resident. A 1099-K form is a tax form used to report taxable income to the IRS. The form is sent to the taxpayer by the payer of the income, such as an employer, salary, or wage. SSN & 1099-K Form is for US persons if you are from another country then check accordingly in the Finance > Legal and Tax Information section these both are very important to stable your Etsy account if any one of them is missing then higher chance Etsy suspend your account.
Shop Policy
It is important to have a clear and concise shop policy in place to ensure that all transactions conducted through your shop are safe, legal, and pleasant for both you and your customers. By following a well-defined policy, you can avoid potential conflicts and ensure that your business runs smoothly.
For example, it is important to include the following information in your shop policy:
– Etsy Home or Business Address
– SSN and N1099-K Form
– Tax ID Number
– Return & Exchanges
– Cancellations
– Fixed Policy
– Privacy Policy
– Seller Details
This will help ensure that buyers and sellers can find you easily, as well as give you the information needed to comply with various tax regulations. Additionally, including this information on your shop page will make it easier for potential customers to decide if buying from your shop is right for them.
By following a comprehensive shop policy, you can increase the security of your transactions and ensure that everyone involved has a positive experience.
Conclusion
Follow these 7 steps properly definitely, you will achieve the results that I have done. 👇
Do You Want To Back Your Etsy Account?