Easy Guide to Etsy Vacation Mode: What It Is and How to Enable It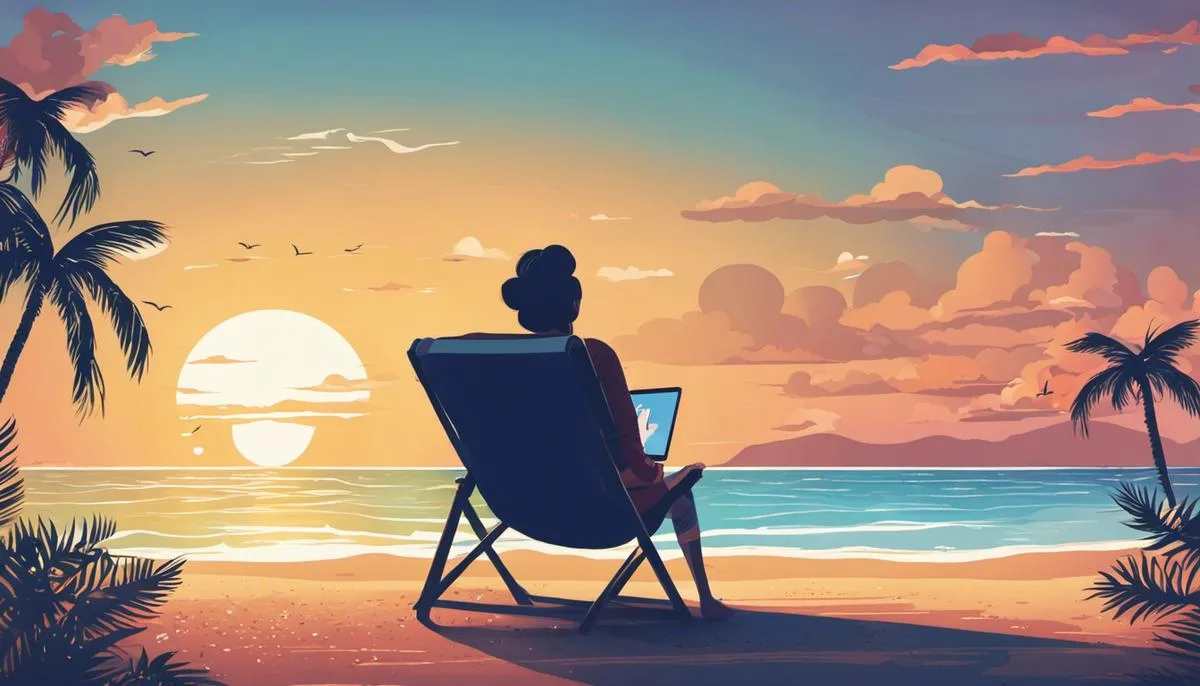 Navigating the digital marketplace can be challenging. Whether you're a longtime online business owner or a craft enthusiast launching your very first store, understanding the intricacies of platforms such as Etsy is essential for success.
One feature that can significantly impact your business is Etsy's Vacation Mode. Many sellers may overlook this feature, but it plays a crucial role in maintaining healthy customer relationships and managing your store's visibility during times of absence.
This piece seeks to unpack everything you should know about Etsy vacation mode – what it is, why it's used, and its effect on your shop and customer experience. Additionally, we offer a detailed, step-by-step guide on turning this feature on, including how to set up an announcement or auto-response for your shoppers.
What is Etsy Vacation Mode?
Etsy vacation mode is a tool that allows shop owners on the e-commerce platform, Etsy, to temporarily close their shops for a specified duration. This is often used by sellers who are unable to manage their shop due to reasons like a vacation, an emergency, or any other temporary situations that prevent them from attending to their businesses.
Why Use Etsy Vacation Mode?
The advantage of turning on Etsy vacation mode is that it allows sellers to pause their business operations without completely deactivating their shop. This can help maintain the integrity of the shop and avoid the inconvenience of relisting all items upon return.
While it does offer a leave of absence, keep in mind that it's not completely invisible to the public. When there are orders that are already in process when the shop goes into vacation mode, those purchasers will still be able to communicate with the seller.
How Etsy Vacation Mode Impacts Shop Visibility and Customer Experience
When you turn on Etsy vacation mode, your listings are temporarily hidden, but your shop remains visible. Visitors to your shop will see a message that you're on vacation and can't process orders at this time. They can also opt to receive an email notification when you're back if they wish to do so.
However, it's important to remember that this could be a deterrent for certain clients who prefer to transact instantly. Some customers may decide not to return to the shop, which can lead to potentially lost sales.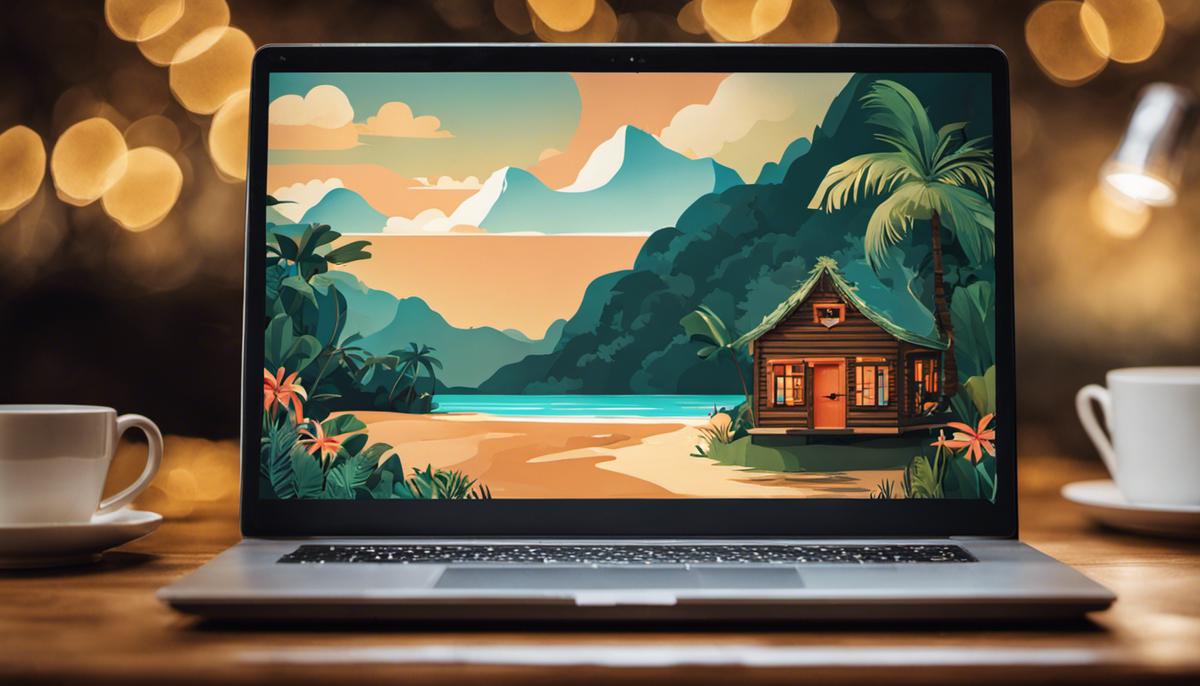 Step-by-step Procedure to Enable Etsy Vacation Mode
Step 1: Log into Your Etsy Account
The first enabling Etsy Vacation Mode is to log into your Etsy account. Go to the Etsy website, enter your username or email and password, then click "Sign In".
Step 2: Go to Your Shop Settings
Once you've logged into your Etsy account, click on the "Shop Manager'" button located in the top right-hand corner of the page. After entering the Shop Manager, find and click on "Settings" from the menu on the left-hand side.
Step 3: Access Options
Under "Settings", click on "Options". This section of your shop settings allows you to access various options regarding how your shop operates, including Vacation Mode.
Step 4: Enter the Shop Setting Mode
In the "Options" page, you will see several tabs listed at the top – "About," "Policies," "Shipping," and "Vacation Mode". Click on "Vacation Mode".
Step 5: Activating Vacation Mode
On the Vacation Mode page, you will see a toggle switch next to "New orders". Switch this toggle from "Off" to "On". At this point, you have activated the vacation mode and your shop won't accept any new orders.
Step 6: Make an Announcement
Once vacation mode is enabled, it's good practice to clear up any confusion for potential shoppers who might visit your shop in your absence by leaving an announcement. An announcement box is available at the bottom of the Vacation Mode screen, where you can provide information about your absence and when customers can expect your return.
Step 7: Setting an Auto-response
Etsy also offers a feature where you can set an auto-response to any messages you may get while you're away. To set up an auto-responder, simply type your message into the "Auto-reply" box on the Vacation Mode page. This message will automatically be sent to anyone who sends you a conversation while your shop is in Vacation Mode.
Step 8: Save Adjustments
Once you've enabled Vacation Mode, crafted your shop announcement, and set up your auto-response, don't forget to click the "Save" button at the bottom of the page. This will ensure all your changes are applied and your shop is appropriately set up for your vacation holiday.
Step 9: Turn off Vacation Mode
When you are ready to reopen your shop, you can turn Vacation Mode off. Just head back to the Vacation Mode section, switch the toggle from "On" to "Off", and save your adjustments. Your shop will then return to its normal operation.
By following these steps, you can ensure your Etsy shop is smoothly transitioned to and from Vacation Mode, allowing you to take time off while keeping your customers informed.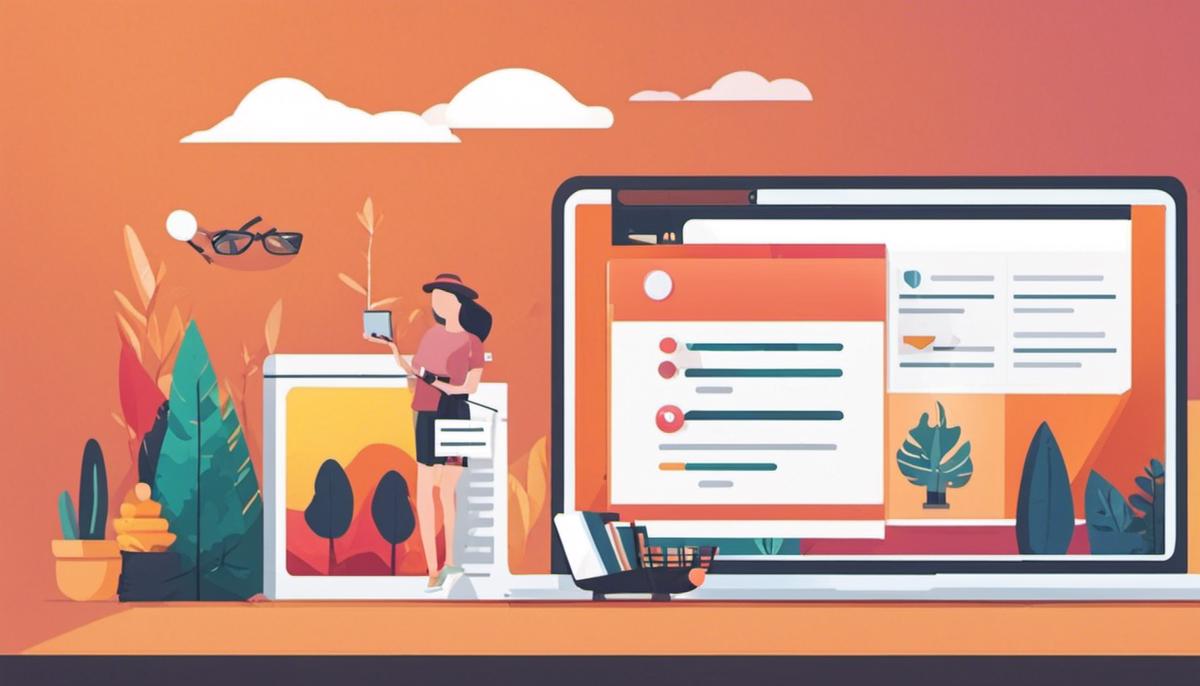 The ability to manage your Etsy shop effectively, particularly during periods when you are unable to actively engage with it, is crucial. Implementing features such as Vacation Mode not only provides a smooth shopping experience for your customers but also fosters both your professional reputation and client trust.
Now, armed with this detailed understanding of what Etsy vacation mode is and how to enable it, you have another robust tool for managing your digital storefront, ensuring a harmonious balance between your personal life and business.
Remember, clear communication through relevant announcements or auto-responses can go a long way toward maintaining a strong customer relationship. Interestingly, tools like these can shape the growth and trajectory of your online business on platforms such as Etsy.