How to Report a Seller on Etsy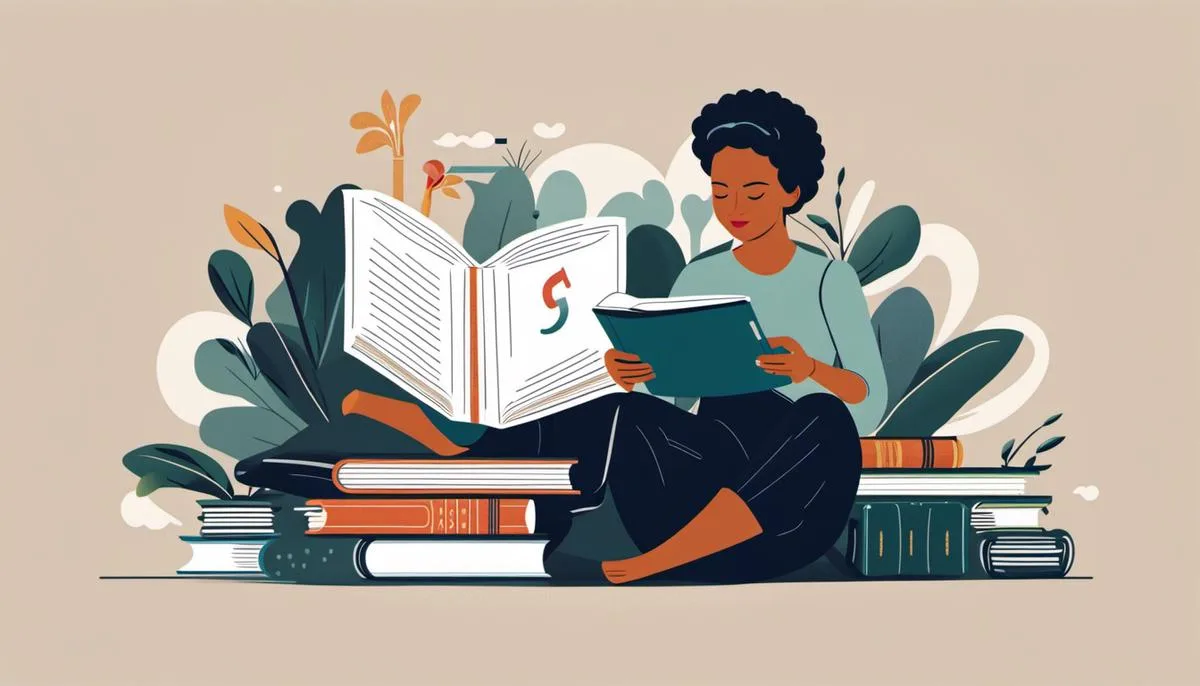 With the rising popularity of online marketplaces, issues regarding sellers may arise from time to time. When problems occur, it's important to know how to report any inappropriate action by a seller.
This guide will delve into how to report a seller on Etsy, an online market for vintage and handmade goods. The focus will be on understanding Etsy's policies and dispute resolution process, navigating Etsy's reporting feature, and the need for persistence and effective communication once you have lodged your complaint against a seller.
Understanding Etsy's Policies and Guidelines
As a buyer on Etsy, it's important to familiarize yourself with the platform's policies and guidelines. Etsy's Help Center and Policy page are great resources to gain a clear understanding of these rules. As part of these policies, Etsy has established procedures for reporting inappropriate behavior, including sellers who violate Etsy's Seller Policy or engage in fraudulent activity.
Determining the Basis for Reporting a Seller
Before you report a seller, ensure that the seller's actions align with the conditions stated in Etsy's policy for which you can report them. This may include instances where the seller has not fulfilled their order commitments, engaged in fraudulent behavior, or violated Etsy's site policies. Keep in mind that having a disagreement or understanding issue with a seller does not necessarily warrant reporting.
Gathering Evidence for Your Claim
When you decide to report a seller, you need to provide evidence supporting your claims against them. This can include email interactions, photographs of the product received (if it differs from the advertised product), or proof of any miscommunication or misconduct by the seller. Having substantial evidence will bolster your claim and assist Etsy in its investigation.
Reporting a Seller
Once you are ready to report, navigate to Etsy's Help Center page. Under the "Report a Problem" section, select the appropriate issue type. Then, you can document your issue in the provided spaces. Include all the necessary information about the seller and the incident, as well as any evidence you have collected. After you have submitted the form, Etsy will review your claim and contact you for further action.
Awaiting Etsy's Response
After you report a seller, Etsy will conduct an investigation based on your report and the evidence provided. The length of this process may vary depending on the nature and complexity of the case. It's advised to be patient and cooperate with Etsy's dispute resolution team during this period, providing any additional information they might need.
Understanding the Outcome
Based on the investigation, Etsy will take appropriate action against the seller, which could range from warning the seller, suspending the shop, or even removing the seller from the Etsy platform. You will be informed about the action taken. However, due to privacy concerns, Etsy may not disclose the detailed action taken against the seller.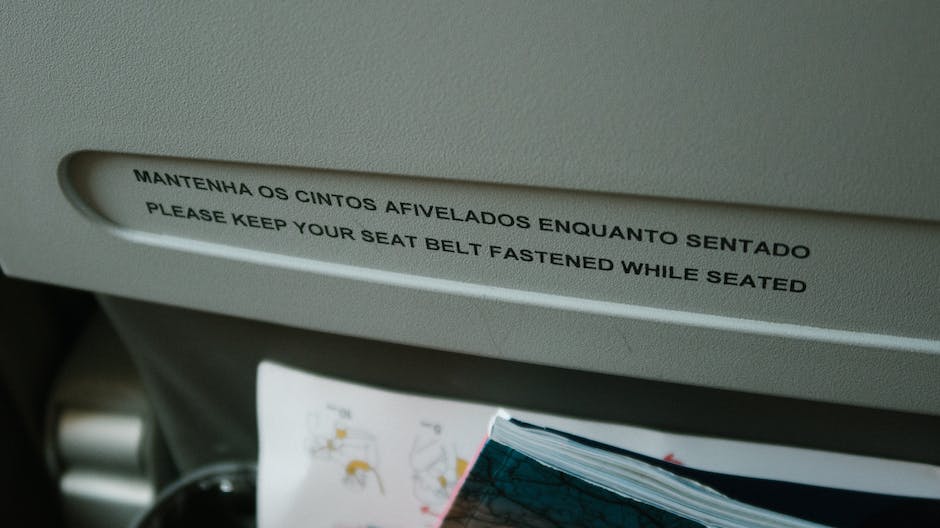 Navigating Etsy's Reporting Feature
Navigating Etsy's Reporting Feature
To navigate Etsy's reporting feature, you'll first need to locate the listing of the seller you wish to report. You can find this by using Etsy's search bar at the top of the site or app. Input the name of the seller's shop or a description of the item you're looking for.
Once you have the listing open, scroll down to the bottom of the page. There, you will find a link that says, "Report this item to Etsy." Click on that link to move forward with the reporting process.
Filling out the Reporting Form
Upon clicking the "Report this item to Etsy" link, you will be directed to a reporting form specific to the seller and the listing you were viewing. The first prompt you will come across on the form asks why you are reporting the item. This section allows you to specify the reason for your report.
Options include issues with intellectual property, the use of prohibited items, explicit content, or other violations of Etsy's policies.
After you select the issue, you should provide additional details in the 'Add More Information' box. This includes describing the problem in detail and providing any evidence that supports your claim.
Submitting the Report to Etsy
Once you have completed the form, click on the "Submit" button to finalize your report. After you've successfully submitted your report, you will receive an email confirming that Etsy has received your complaint.
In this stage, Etsy's Trust and Safety team will review the report. They are responsible for investigating the issues raised and taking action as necessary, which may involve reaching out to the parties involved for more information, directing the seller to make changes to their listing, or even suspending the seller's privileges to sell on Etsy.
It is essential to note that Etsy treats such matters with the utmost confidentiality, and your identity is not disclosed to the seller you are reporting.
Remember, accurate reporting helps maintain a fair and trustworthy platform for both buyers and sellers. Always report with a genuine cause, as misuse of the reporting feature can lead to penalties.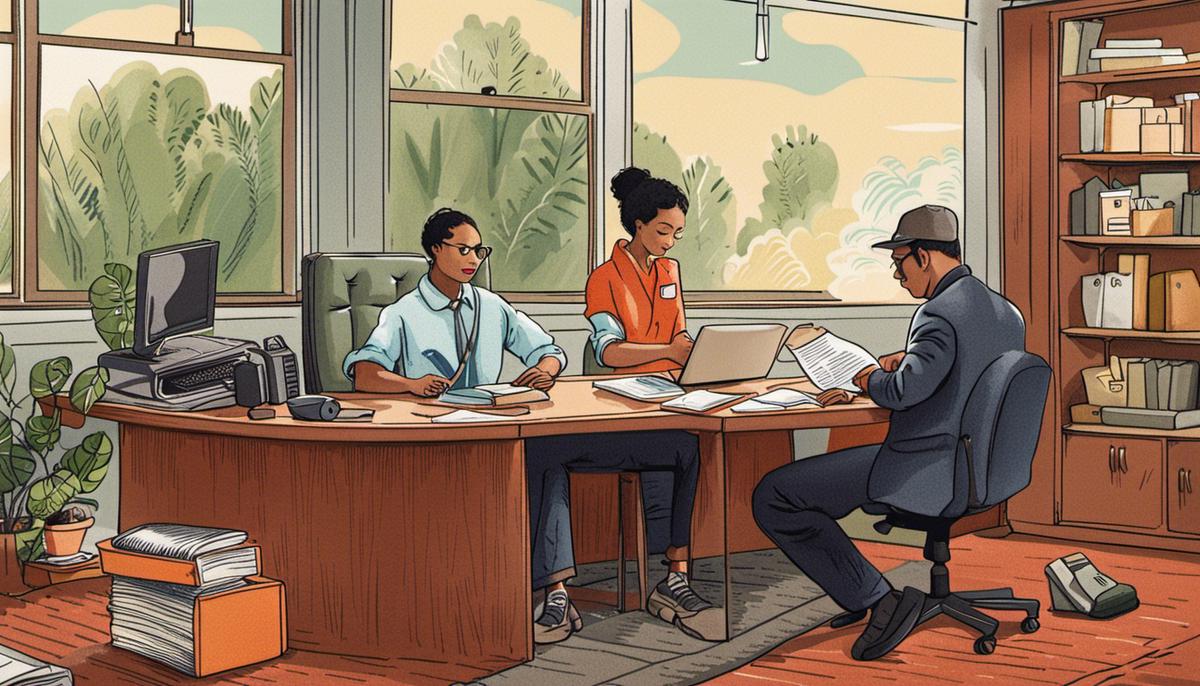 Persistence and Follow Up
Understanding the Reporting Timeline
After filing a report against a seller on Etsy, it's crucial to understand that resolution may not be immediate. The customer service team at Etsy will need time to investigate your complaint, which could take several days depending on the complexity of the issue. Patience is necessary during this period, but so is persistence.
Keeping Channels of Communication Open
In order to ensure effective follow-up, you should aim to maintain open lines of communication with Etsy's customer service team. Respond promptly to any emails or messages they send, and provide any additional information they might need as quickly and thoroughly as possible. If you're using the Etsy app or website to communicate, make sure you're checking your account regularly for updates and responses.
Follow-Up Efforts to Aid Resolution
If you haven't heard back from Etsy within a week of reporting the seller, it may be worth your time to follow up on your complaint to emphasize its importance to you, draw attention to your previous report, and prompt the customer service team to prioritize their investigation. To do this, you can use the same channels you originally used to lodge your complaint, whether that was through a contact form, email, or direct chat on the Etsy platform.
Escalating Your Complaint
If there's still no adequate resolution after your follow-up efforts, it might be time to escalate the issue further. You can request to speak to a higher authority within Etsy customer service, such as a supervisor or manager. Be polite yet firm in your request to escalate your complaint, emphasizing the importance of the issue, the time you've spent waiting for resolution, and your dissatisfaction with the lack of progress.
Remember that escalating your complaint should be your last option and is a more formal process that will require stronger evidence, persistence, and time for resolution.
Throughout the entire process, ensure that you remain respectful and professional in your communication. Amplifying your complaint will help you gain the resolution that you seek, but it's crucial to use this tactic judiciously to prevent potential damage to your relationship with the customer service team.
Being an informed customer is a powerful thing. The ability to professionally and effectively report an issue involving a seller plays a paramount role in maintaining the integrity and trust of the Etsy marketplace. By understanding Etsy's policies, guidelines, and reporting features, along with the importance of following up, you can ensure that your voice is heard and any potential issues are resolved in a timely manner. Remember, your contribution is vital to making Etsy a safe and reliable platform for everyone.