Best Accounting Software for Etsy Sellers Automate Bookkeeping Data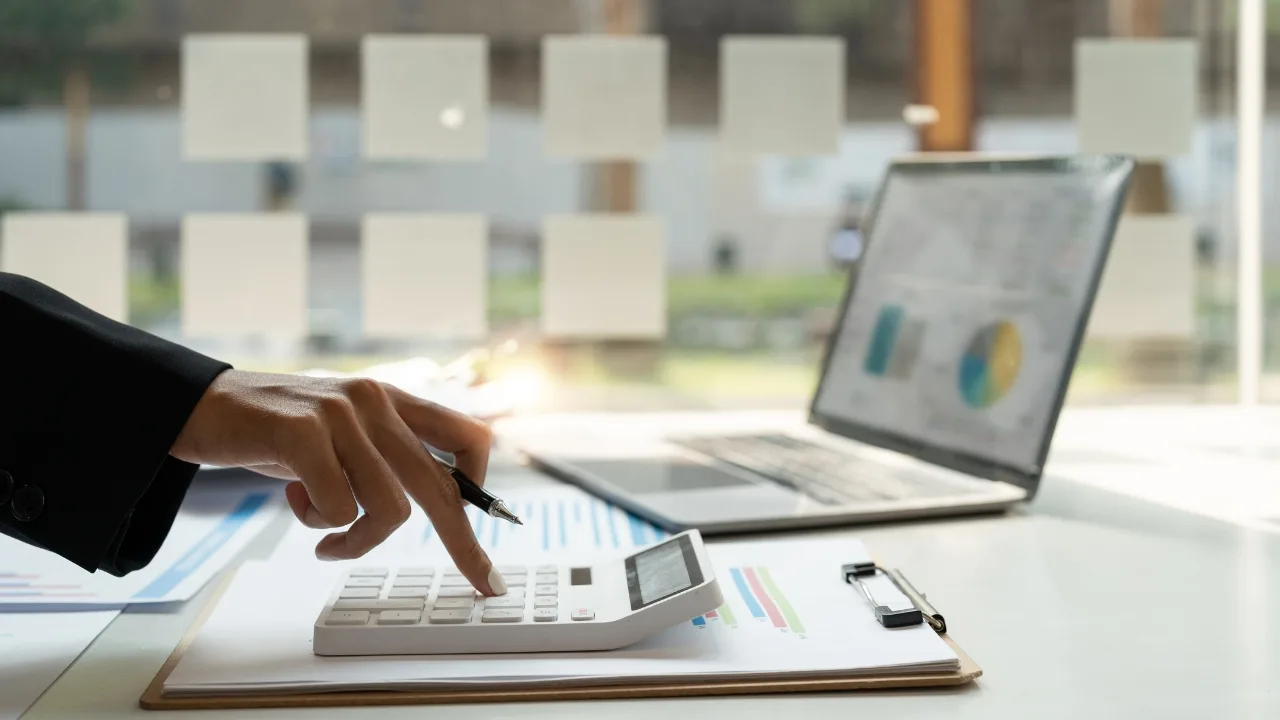 In the dynamic and often complex world of running an Etsy shop, keeping track of finances can be a daunting chore. Given the specific financial obligations and requirements of operating a business on Etsy, it is essential to have the right accounting guide and solutions to meet your unique needs.
From understanding Etsy-specific financial management issues and criteria for selecting the best accounting analysis software for Etsy bookkeeping tips to reviews of the top options and how to implement them, this in-depth guide aims to arm sellers with the knowledge they need to streamline their accounting processes.
Bookkeeping and Best Accounting Software for Etsy Sellers
QuickBooks
QuickBooks is a popular option and it offers a robust variety of features that cater to Etsy's unique business model. It automatically syncs with Etsy sales and expenses, provides profit and loss statements, and includes comprehensive tax support.
Wave
Wave, is another good alternative for Etsy businesses on a budget. This software focuses on basic accounting features like income and expense tracking, invoicing, and reporting. While it does lack certain features, like inventory management, it can be an effective solution for managing your business finances.
Xero
Etsy also integrates smoothly with Xero, and it's also used for small business owners. This software is known for its intuitive interface and multifaceted features. It provides easy-to-understand financial reports, allowing sellers to easily understand their business accounting.
GoDaddy Bookkeeping
Lastly, GoDaddy Bookkeeping is another go-to choice for sellers wanting a simpler and more straightforward approach to accounting. It allows direct integration with Etsy, automatic calculation of profit margins, and a feature to estimate quarterly tax payments.
Indeed, the importance of selecting the best option cannot be overstated for sellers. This process requires a comprehensive understanding of their unique needs and financial responsibilities.
The ideal software should provide more than just sales tracking and expense management; it should also streamline the tax preparation process.
Understanding Etsy's Accounting Needs
Etsy is not your typical eCommerce platform. Its business model caters predominantly to artists, designers, and crafters, focusing on handmade, vintage, or unique factory-manufactured items. A majority of sellers on Etsy are independent small businesses with exclusive financial needs.
Therefore, they require software for managing bookkeeping and are capable of handling specialized accounting automation tasks that reflect their unique selling environment.
One of the primary accounting needs of Etsy vendors is tracking sales. Given the nature of the Etsy platform and the individualistic nature of the products sold, sellers often have a wide variety of items in their inventory. As orders come in, it's critical to have software that accurately tracks sales and expenses in real time, keeping a clear and comprehensible record of income.
Moreover, such software should be capable of managing multiple streams of income, as many sellers have multiple shops or sell on other platforms.
Furthermore, managing expenses is no easy task either. From material costs to packaging, shipping, and marketing expenses, Etsy sellers need to account for every penny. This makes it imperative for accounting data software to have comprehensive expense tracking features, including the ability to categorize different types of expenses, record the purchase of materials, and track overhead costs.
Perhaps one of the more daunting tasks sellers face is preparing for tax season. Given that taxation regulations for eCommerce businesses' bookkeeping can be quite intricate, especially with sales tax complexities across different states, it's important to have software capable of generating precise financial reports and ensuring tax compliance.
It should be able to calculate taxes automatically, keep tabs on tax-deductible expenses, and generate reports that simplify tax filing.
The Importance of Bookkeeping for Etsy Business Owners
Like any business venture, running an Etsy shop involves overseeing income, costs, and overall financial wellness. Utilizing software plays a critical role in managing these financial components, becoming increasingly crucial as businesses expand and scale up.
Key Criteria for Choosing Accounting Software Options
When selecting the software, the sellers should consider several key criteria. These can include integration with Etsy, ease of use, scalability, reporting capabilities, mobile accessibility, robust customer support, and value for money.
Integration with Etsy
The software that directly integrates with Etsy can streamline financial management by automatically importing data on sales, Etsy fees, and taxes. It can save time and reduce the possibility of errors that can occur when manually entering this information from Etsy. Quickbooks, Xero, and GoDaddy are examples of full accounting solutions that offer easy Etsy integration options.
Ease of Use Bookkeeping Solution
Software that is easy to use can make managing your finances less time-consuming and less stressful. User-friendly interfaces, intuitive navigation, and clear instructions can contribute to ease of use. Sellers might also look for software that makes it easy to categorize income and expenses, track inventory, and manage invoicing.
Scalability for Growth
As Etsy sellers grow their businesses, they may need additional accounting capabilities. Therefore, it's important to choose scalable the best software that can adapt to an increased volume of sales or the addition of new products or services.
Reporting Capabilities
Good software will include comprehensive reporting capabilities, providing insights into income, expenses, tax liabilities, and overall business performance. These reports can help sellers make informed decisions about pricing, costs, and growth strategies.
Mobile Accessibility
The ability to access financial data and perform key tasks from a mobile device can provide flexibility and convenience. Many software also have the option to offer mobile versions that include most or all of the features available on the desktop versions.
Customer Support
With any software, issues may arise that require assistance. Strong customer support, which could include live chat assistance, a robust online help center, phone support, or forums, can provide sellers with peace of mind and quick solutions.
Value of Money for Small Business
Finally, Etsy sellers should consider the cost of software in relation to its features and benefits. Options vary widely in price, with some free versions available that offer basic features, and more advanced versions that cost a monthly or annual fee.
By identifying which features they truly need, sellers can determine the best value for their particular needs.
When it comes to identifying the best software for bookkeeping needs, there are several crucial factors to take into account. Depending on the specific circumstances and individual needs, these features can often make a difference in making an informed selection.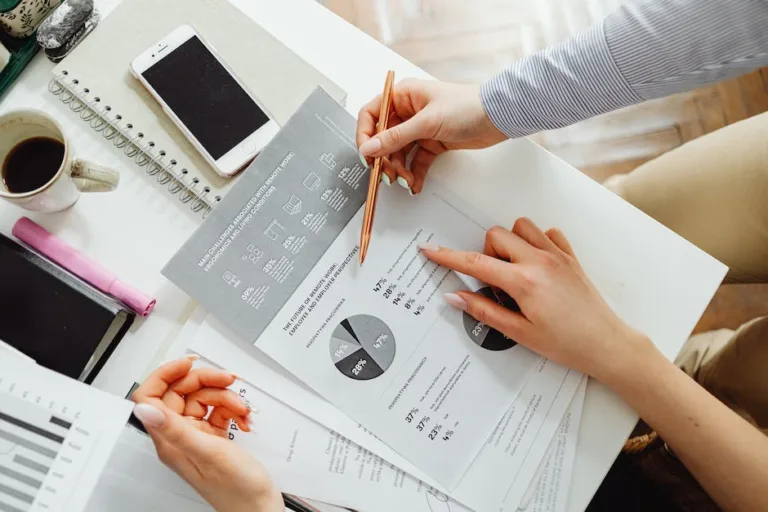 QuickBooks Online: A  Solution for Etsy Sellers
For many small businesses and online vendors, QuickBooks Online has become a go-to resource, and its seamless integration with Etsy makes it a particularly compelling option for those using this platform.
Especially useful is its capability to perform automated data extraction – this allows the system to sync your Etsy-based sales, expenses, and fees automatically, saving you both time and effort. Additionally, QuickBooks Online powers the creation of profit and debt statements, balance sheets, and tax-specific details, making tax filing significantly less complex.
It also has a cash flow management tool to competently track business revenue and expenses. However, it's worth noting, particularly for smaller vendors or those new to Etsy, that QuickBooks Online can potentially be a pricier option.
GoDaddy: A Budget-Friendly Option for Etsy Shop Owner
GoDaddy's option stands out with its affordable pricing. It has a slick user interface that is easy to navigate, even for those without an accounting background. This software seamlessly integrates with Etsy and automatically imports sales and fees. It even sets aside the estimated amount for taxes, eliminating the guesswork from the tax process.
The software ties together business income, expenses, and sales tax reports that can be easily exported come tax time. However, GoDaddy is limited in terms of features compared to other accounting software. For instance, it lacks the more comprehensive reporting features found in other platforms.
Wave: A Free Software for Etsy Bookkeeping and Accounting
Wave is free software that is also compatible with Etsy. It has features such as income and expense tracking, invoicing, and reporting that can cater to the basic accounting needs of an online business.
One big limitation, however, is that it has no direct sync with Etsy. Sellers will have to manually import or enter their Etsy transactions to Wave. While it is free, some other services, such as payroll and online payments, incur charges.
Zoho Books: An Advanced Solution for Etsy Vendors
Zoho Books is another software that sellers can consider. It offers advanced features such as inventory management, sales order tracking, and purchase order management, which are valuable for sellers with larger inventories.
It also allows customizable invoicing and also helps Etsy sellers maintain branding consistency. Zoho Books also allows direct sync with Etsy, making it easy to monitor sales and expenses. Notably, the downside is that Zoho Books is more complex to use and requires a learning curve. Furthermore, the pricing may not be as budget-friendly for smaller sellers.
QuickBooks Self-Employed: Tailored for Independent Sellers
QuickBooks Self-Employed is a version tailored specifically for self-employed individuals, like some small sellers. It tracks income, expenses, and mileage and organizes them for tax time. You can also separate personal and business expenses, an important feature to help manage finances better.
It also connects to Etsy for real-time updates of transactions. However, it does not support double-entry accounting, which could pose issues for sellers who wish to adopt a more enhanced and sophisticated accounting system.
Identifying the best software for sellers depends on individual requirements and budget, highlighting the significance of a tool that is in tune with your specific needs. A wise first step would be to try a trial version if available, allowing for a first-hand assessment of whether the software is right for running your business.
Making the Right Software Choice for Etsy Sellers
From an ample assortment of bookkeeping software options, some of the most preferred choices among sellers include QuickBooks, Xero, GoDaddy software, Zoho Books, and Wave. These software options have gained popularity due to their easy-to-navigate interfaces, comprehensive features, and exceptional compatibility with Etsy and various other e-commerce platforms.
Seamless Etsy QuickBooks sync and its comprehensive accounting solution, offer numerous features like expense and income tracking, invoicing, and reporting. Xero, in contrast, is equally competent but is particularly beneficial for its emphasis on teamwork and real-time updates.
GoDaddy offers a straightforward yet useful tool for the effective management of income and expenses, and it also integrates directly with Etsy. For those small-scale businesses and solo entrepreneurs operating on a tight budget, Wave serves as a no-cost, effective solution.
Setting up the Software for Accurate Bookkeeping
The implementation process for these software options involves several common steps. Here is a generalized step-by-step guide:
Transitioning from Manual to Software Accounting
The software for your business can significantly reduce the stress associated with tax season and keep you consistently updated on your financial position. The key is to carefully select and set up this software and give ample time for the transition.
This way, you can maximize the benefits of automated accounting for your business, improving not only your time management but also the accuracy of your financial reports.
Maintaining Regular Accounting Routines
It's crucial for sellers to stay on top of the management of their chosen software by diligently performing tasks on a daily, weekly, monthly, and yearly basis. By regularly inputting and categorizing transactions, sellers can ensure data consistency and precision in their bookkeeping.
This involves tracking income from sales, as well as recording any business-related expenses. In doing so, not only does this cut down on time in the long term, but it also provides a constantly updated picture of the business's financial standing.
Weekly Audit is Best for Your Business
Weekly audits of your software are also recommended. Mistakes can happen, even with automated systems like cloud-based accounting solutions. By reviewing and verifying entries weekly, Etsy sellers can promptly resolve discrepancies.
This will prevent the accumulation of incorrect data, and ensure the periodic reports generated are accurate.
Monthly Tasks: Generating Reports
On a monthly basis, comprehensive financial reports should be generated. Depending on the software utilized, Etsy sellers can produce balance sheets, loss and profit statements, cash flow forecasts, and other essential financial reports.
These will provide deeper insights into the health of their Etsy shop, identify trends, and help plan future business strategies.
Reconciling Accounts
Reconciling all accounts, including PayPal, Stripe, or any bank accounts linked to the Etsy store, is another monthly task that should not be overlooked. Some advanced accounting software that allows the functionality to do this automatically.
By cross-checking the transactions recorded by the software with actual bank statements, sellers can ensure all financial records are flawless and up-to-date.
Annual Tasks: Year-End Accounting
Apart from daily, weekly, and monthly tasks, there are annual responsibilities the Etsy seller must fulfill. This includes year-end accounting practices like summary reports and tax preparations.
Well-maintained accounting software can immensely simplify these larger-scale tasks. By assembling all the necessary data in one place, the software can help generate an accurate annual loss and profit summary, providing a clear picture of the annual performance of the Etsy store. Additionally, it can assist in creating and filing tax returns.
Tracking Expenses
Most accounting software solutions will allow Etsy sellers to track both fixed and variable expenses. Fixed expenses can include monthly subscriptions, software costs, and office utilities. Variable expenses can be fluctuating costs like shipping, product costs, and advertising. By diligently tracking these expenses, an Etsy seller can keep a handle on their store's profitability.
Finally, to maximize the benefits of accounting software, it's crucial to continuously learn and adapt. Technology develops quickly, so staying updated with new accounting software features or updates can also aid in its effective management.
Having explored the intricacies of Etsy's business model, the criteria for selecting an accounting tool, and reviews of some of the best software for Etsy sellers, it becomes clear that the right accounting software can be a game-changer.
With the correct implementation and ongoing management, you can simplify your accounting processes, thereby freeing up more time to focus on growing your Etsy shop.
The journey towards better financial management begins with understanding your unique needs as an Etsy seller and ends with finding a software solution that can scale with your business, offering robust reporting capabilities, ease of use, and value for money.