6 Best Etsy SEO Practices for Beginners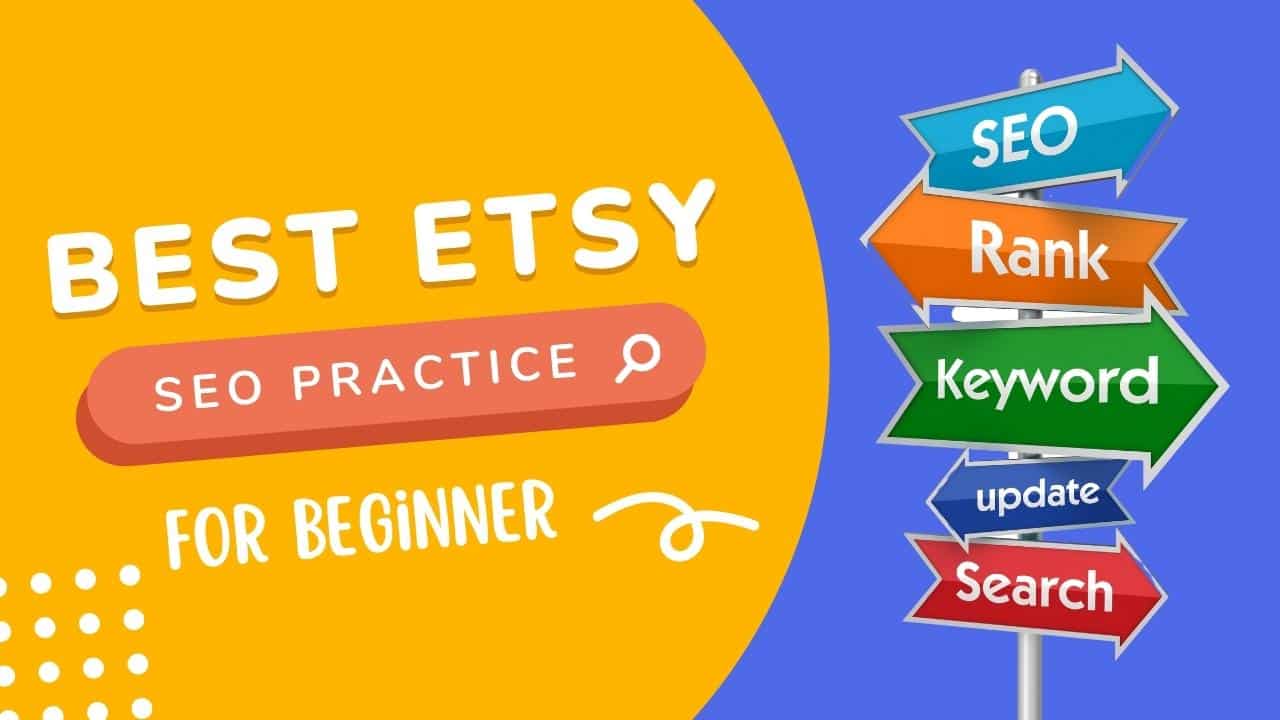 If you're looking to improve your Etsy shop SEO, you can do a few things. Follow these best Etsy SEO practices. Before you start any SEO work on your shop, it's important to make sure you know what keywords to target.
Use Google AdWords Keyword Planner or another keyword research tool to figure out the most important terms your customers might be searching for on Etsy. You can also use Google Trends to see how often the terms have been searched for over time.
Optimize Images with Alt Text and Title 
Believe it or not, your image alt tags and titles can actually play a big role in SEO on Etsy. Make sure your image tags include the correct keywords, as well as use keyword-rich titles that include the keywords you targeted.
Also make sure that your titles reflect the content of your images – for example, if you have an image of a product, make sure the title includes the product name!
Product Descriptions 
To get your products found by shoppers, you need to optimize your product descriptions for search engine optimization (SEO). Check these some tips on how you do that:
First, use relevant keywords in your title and tags. Think about what potential customers might search for when looking for a product like yours. Next, make sure your product descriptions are clear, concise, and easy to read.
Finally, include natural-sounding keywords throughout your descriptions. Don't stuff them in unnaturally – just let them flow naturally as you describe your product.
Product Attributes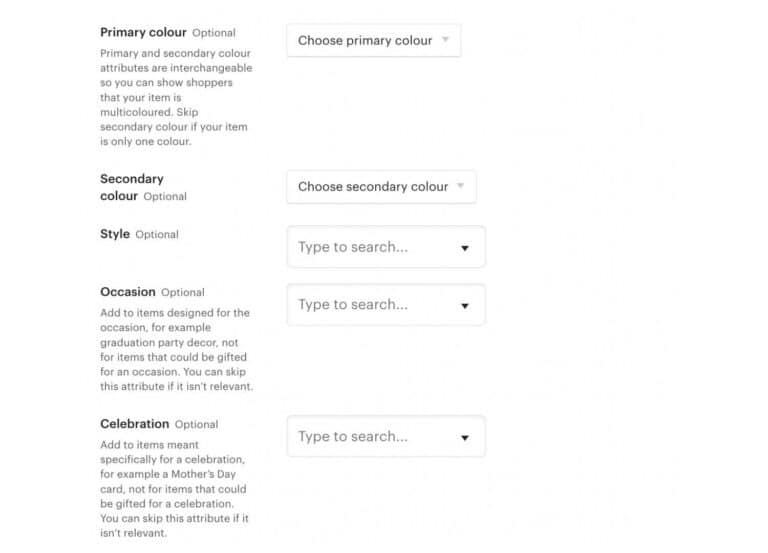 Unfortunately, A lot of people not using Etsy attributes, and many sellers don't take advantage of all the available SEO features, which can hurt their chances of being found by potential buyers.
One of the most common mistakes is not making use of the attributes feature.
This allows you to add relevant keywords to your listings, making them more likely to show up in search results. Make sure to take advantage of this useful tool if you want to get the most out of Etsy.
Product Category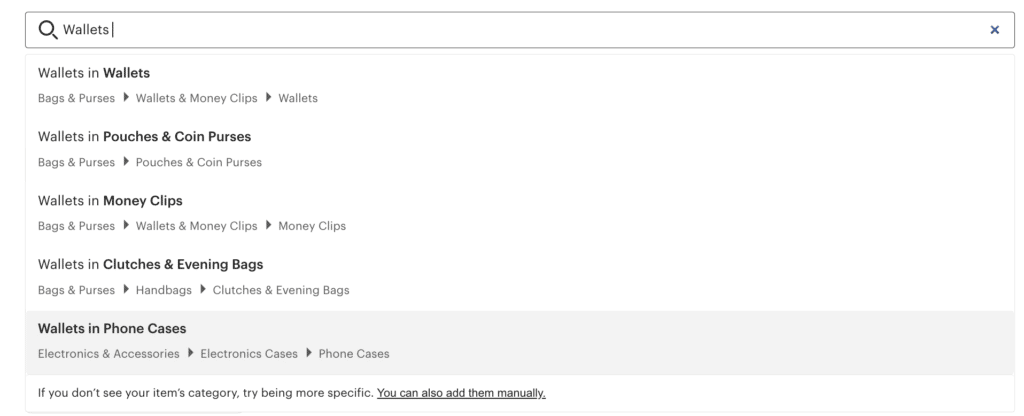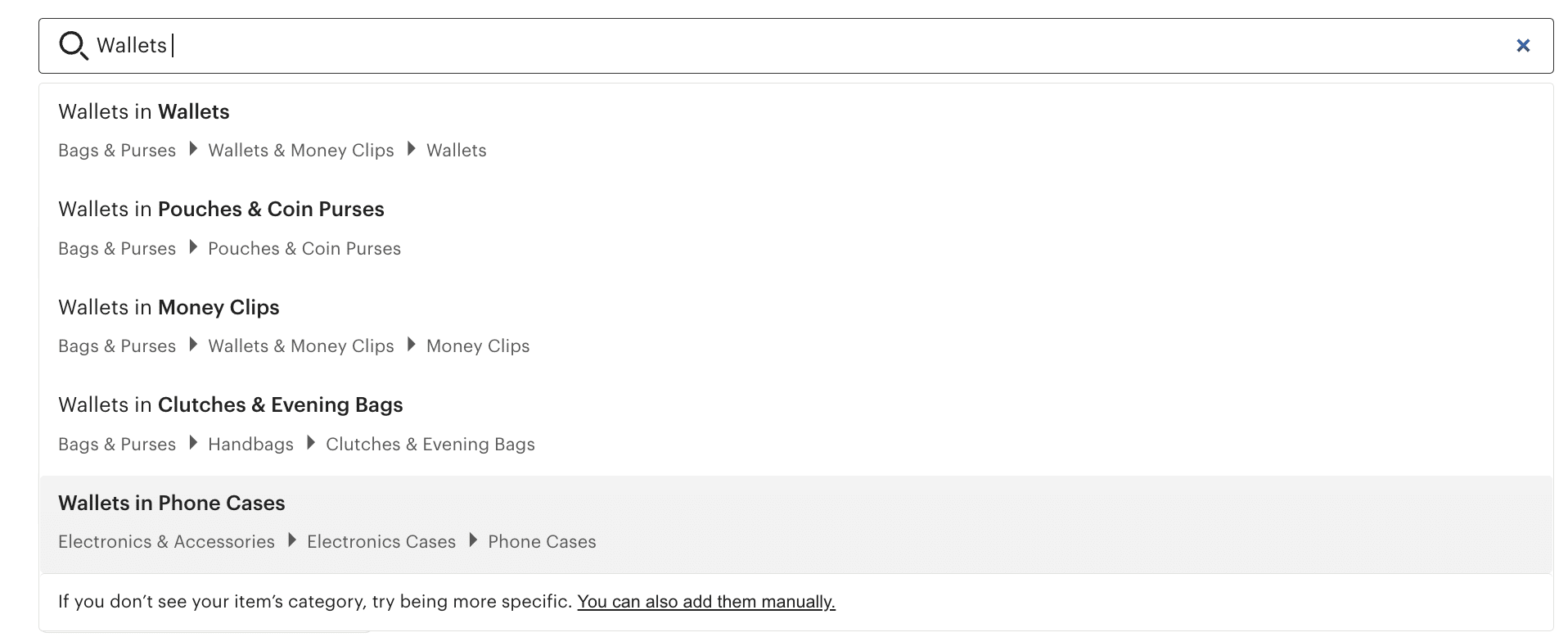 One of the main features of its product categories to help improve your chances of being found by potential customers is to use Etsy's product categories.
By categorizing your products, you're helping Etsy to better understand what your products are and how they should be displayed in search results. There are a few different benefits of using the product categories, which include:
Helping buyers find the right products more easily
Improving your chances of being found in search results
Making it easier for Etsy to feature your products on its platform
What are Etsy tags and Why it's Important?
Tags are a way for sellers to better organize, search and sell their products. When a customer searches for a product on Etsy, the search results will include all of the items that have been tagged with that specific term.
Each tag is limited to 30 characters, so you need to make sure each one is concise but descriptive.
Tags are so important because they help potential buyers find your items when they search for specific keywords. When you tag your items, be sure to use relevant and popular keywords that accurately describe your product.
Using the right tags can make a big difference in whether or not potential customers find your items on the Etsy marketplace.
Optimize your Content for Search Engines
Once you've got your SEO in check, make sure to optimize your content for search engines. This means making sure all your keywords are used correctly, including in the body of your description as well as in the title.
Additionally, make sure each paragraph has at least one keyword, and that your keywords are spread evenly throughout your content.
Conclusion: Monitor your traffic stats
If you're serious about improving your Etsy shop's SEO, it's important to track your traffic stats regularly. Use Google Analytics or a similar tool to track the number of unique visitors and pageviews on your site over time.
This will help you see whether you're making any progress in improving your SEO and whether you need to tweak any of your strategies.